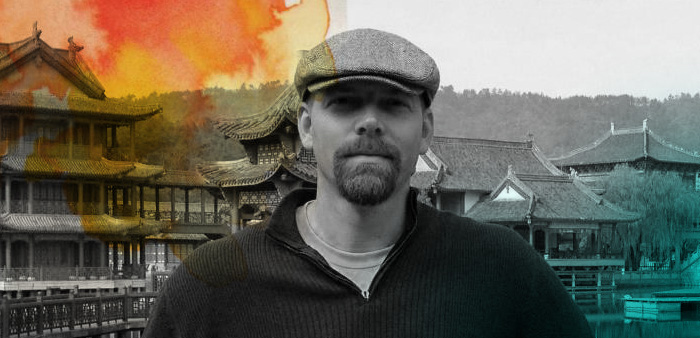 Jay Wilson was born in 1971. He's the youngest of three brothers and son to a career army father and mother who put up with it all. Growing up Jay found himself frequently adjusting to new surroundings. Six formative years of living and attending school in Germany and South Korea exposed Jay to European and Asian cultures. This mixture of influences and experiences are apparent in his O.M. NORLING pen-named series titled A Curious Art Spectacle. A pop-up art show featuring 20 original paintings by O.M. NORLING will be open at the Solarium in the Oakhurst community of Decatur, from January 26 – February 4, 2018.
Southern Seasons Magazine
If you're interested in learning a bit more about the origin or O.M. Norling and how it relates to what Jay Wilson is painting, here is a fantastic article from the December, 2017 issue.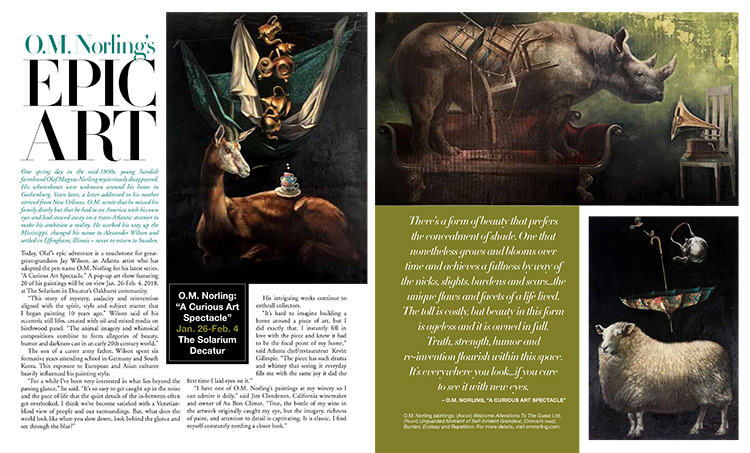 Atlanta Homes & Lifestyles Magazine
January, 2018 Issue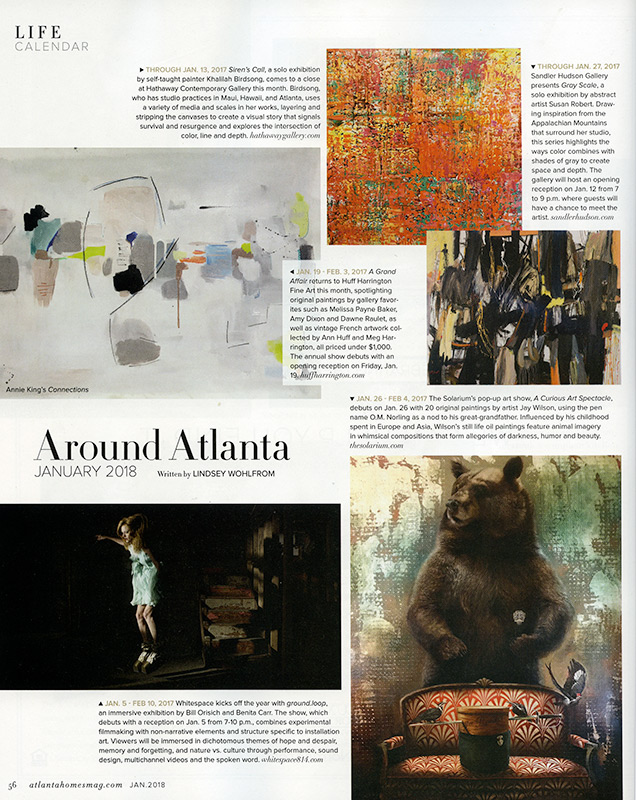 LEVEL CRAFT
One of the coolest days from the pop-up art gallery was the day we invited families to bring their kids to see the art. Here's a related post from the folks at Level Craft.